Gel Eze – the original under-saddle-pad for horses & ponies!
February 7th, 2018
Gel Eze – the original polymer shock absorbing product for the equestrian industry
In 2002, the world-famous Gel Eze brand was launched. But what's the history behind the iconic brand? In 1999, scant scientific research had taken place to assess the forces applied to a horse's back when ridden, and the benefits of saddle pads were poorly understood; yet the product's pioneer, Stephen Biddlecombe, was convinced that an innovative gel product had a place in the equestrian marketplace to offer shock absorption.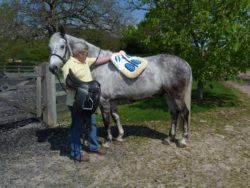 The Gel Eze brand began its development that year, and launched three years later after significant research. It is now exported to over 35 countries worldwide by UK-based manufacturer Equine Management, and available here at World Wide Tack, in the guise of many different products for horses and ponies.
Gel Eze products, which include leg wraps and a wide range of under-saddle pads, are made from a high-grade polymer with secret ingredients added that give Gel Eze its own unique 'DNA'. Although widely copied today, when launched these were completely innovative products that hadn't been previously used in equestrianism – so how did they find their way to market?
"I had strong professional links with Italy, where the Gel Eze range has always been manufactured, and came across the gel product with a business associate," Stephen explains. "It was being used for racing bicycle seats, yet I knew from my experience as a horse rider, and also as a wholesaler and distributor of equestrian products, that it had a place within our market too."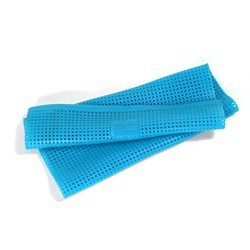 Stephen approached the manufacturers and developed a mould for the first item, the Gel Eze Under Bandage; a revolutionary product. "This fantastic material was non toxic, possessed the shock absorbing characteristics of a liquid, but could be placed directly on the horse's back and onto the legs. I could see a gap in the market for a product that could be shaped and cut to different thicknesses, retained its temperature very well, and could therefore be used as a protective pad. The Gel Eze Under Bandage was revolutionary, as when placed in a freezer, it absorbs and retains enough of its temperature to be used as an excellent cold compress," Stephen adds.
No matter what design or thickness is required, within certain parameters, Gel Eze moulds can be manufactured to suit the need. The manufacturing process also allows for perforation of the product to encourage airflow and aid body cooling, and the gel also boasts a UV filter, to protect the product from sun damage.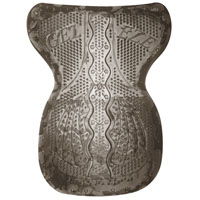 Stephen went onto launch products such as the Gel Eze Saddle Pad and Gel Eze Wither Pad, the Lambswool Saddle Pad with Gel Eze Comfort Cushions, and the Dressage Numnah with Gel Eze Comfort Cushions.
But, is using a highly engineered saddle pad for a horse or pony just 'covering up' a badly fitting saddle, or filling the space caused by a saddle that is too big? No, says Stephen. "A quality gel pad for a horse or pony can enhance a saddle's fit, particularly with today's modern saddles that are not stuffed with wool. In fact, I would very much like more saddle makers and fitters to embrace gel saddle pads," he says.
Check out the Gel-Eze range at our main site.
Recent articles