Bomber Bits welcomes its first Elite, Rider & Technical Development Partner
September 6th, 2018
Bombers Equestrian Equipment Ltd has partnered one of equestrianism's most well-known and respected figures – leading Australian eventer and 2018 World Equestrian Games (WEG) team member, Andrew Hoy. Andrew has three consecutive Olympic gold medals to his name, and is the only Australian to have ever competed in seven Olympic Games; he's also a world-renowned trainer, teaching fifteen riders up to CCI4* / Olympic level, to date. Andrew is set to compete at the World Equestrian Games at Tryon in September 2018 with his ride Vassily De Lassos, for team Australia.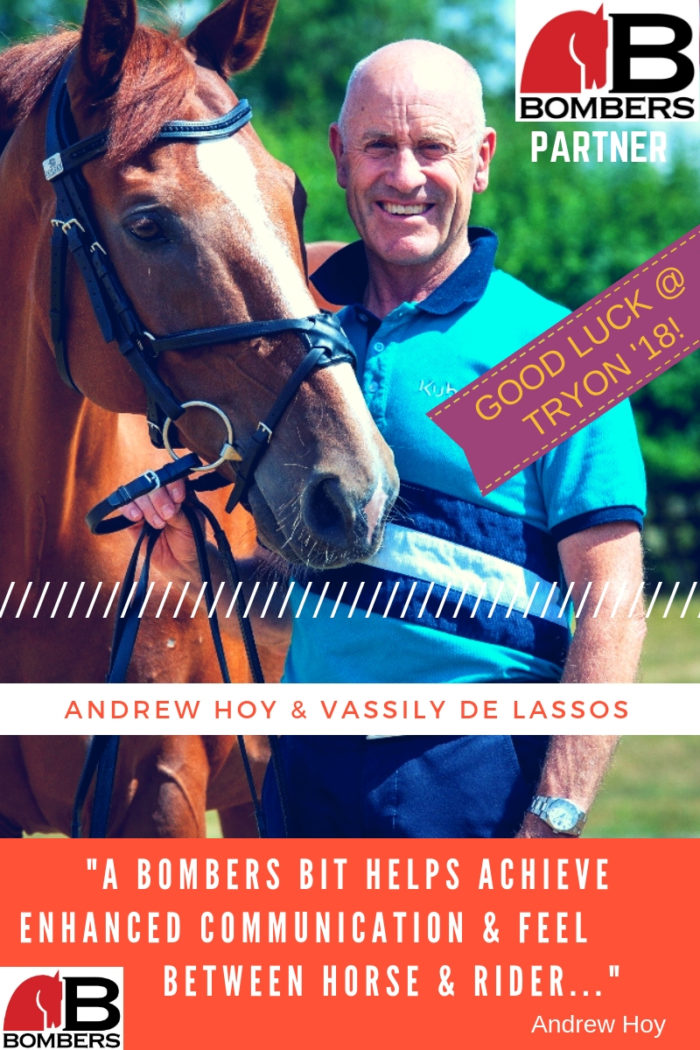 Since pioneering and developing its mouth-moulding process (which involves taking an impression of the equine's mouth bars, in order to create a custom-made bit) earlier this year, Bombers has been honing the process, and is now working with Andrew Hoy in Andrew's new role as Bomber Bits' 'Elite, Rider & Technical Development Partner'.
Bomber Nel, proprietor of Bombers Equestrian Equipment Ltd, whose bits are distributed in the UK via Equine Management Ltd and available here at World Wide Tack, holders of the UK's largest stock of Bombers horse bits, says the relationship with 'Team Hoy' means a lot to Bombers' eponymous organisation. "We're certain we can help maintain Andrew's winning edge, and support his ethos of gold-standard horsemanship," he explains.
World Wide Tack and Equine Management's MD, Stephen Biddlecombe, adds that the association is very pleasing, as Andrew is such a well-respected equestrian figure. "For the Bombers brand to have his support and involvement in the development of their pioneering moulding concept is a wonderful accolade," he adds.
A selection of Andrew Hoy's top equine string, including Vassily De Lassos, have already undergone the moulding process, and are being ridden in Bombers bits, chosen for their mouth conformation and discipline.
"I am delighted to be working with Bombers Bits," Andrew Hoy states. "Bombers develops and produces bits meeting the highest scientific standard for horses, and I can't wait to introduce these bits to the rest of my equestrian string, as we know that a Bombers bit helps achieve enhanced communication and feel between horse and rider, incrementally helping to boost overall performance."
Bombers' Sue Gilliatt was instrumental in developing the moulding method and is the on-the-ground representative at the bit prescription yard visits where the mouldings take place. "It's revolutionary," Sue states. "We fully involve equestrian dental technicians at the moulding stage, and in particular are working with Equine Dental Technicians to perform the mouldings and then prescribe a bit with a suitable mouthpiece and cheekpiece from the Bombers range," she says.
#tryon2018 #bomberbits #bombersbits
Recent articles