Bombers Bits added to Permitted British Dressage Bitting List
February 21st, 2018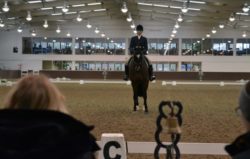 Bombers Bits added to Permitted British Dressage Bitting List
British Dressage (BD) will be allowing a number of additional bridles, nosebands and bits in its competitions for 2018. The tack has already been permitted for use in FEI competitions and the British governing body has followed suit.
A number of bridles and nosebands have been added to the list of permitted tack items for use during Dressage tests alongside a range of Bombers Bits. The bits added to the list are; Bombers Loose Ring Ultra Comfy Lock Up,  Bombers Flexible Mullen in loose ring, eggbutt and fulmer versions and Bombers Elliptical Cable and Bombers Ported Barrel. This is positive news for Dressage riders offering them more choice to the already existing Bombers bits and other bits recommended for use in Dressage.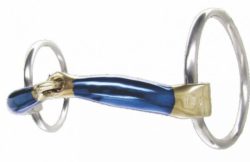 Bombers Bits available in the UK from World Wide Tack possibly the most extensive range in the world. Some of the bits from Bombers can be used for most applications i.e. regular flatwork and Dressage competitions, while others may only be used in one unique situation such as riding a strong horse cross country. Bombers Bits are unique offering a composition of blue sweet iron which oxidises easily and encourages salivation. This helps bit acceptance as the bit becomes warm and sweet.
Why not visit World Wide Tack to see the wide selection of bits available to purchase including those permitted for British Dressage.
To read the full article looking at rule changes for 2018 from Horse & Hound click here; http://www.horseandhound.co.uk/news/british-dressage-2018-rule-changes-new-bits-nosebands-bridles-635431#Dr1kQjgdb4Ws9YqX.99
Recent articles