Dressage's Bert Sheffield joins roster of ambassadors at grooming gurus, Cowboy Magic
December 12th, 2021
We love the International grooming brand Cowboy Magic, and were delighted to hear that the brand has welcomed Canadian Paralympian Bert Sheffield to their stable of elite equestrian ambassadors.
Fresh from the Tokyo 2020 Olympics, Bert is the second most successful ever Canadian Para Equestrian rider. With her home-produced 'heart horse' Fairuza, or Wonky, Bert has won hearts and fans the world over for her intuitive horsemanship and sympathetic riding.
An in-demand coach as well, Bert, full name Roberta, is now aiming for the 2022 World Championships.
A long-term fan of the Cowboy Magic brand, renowned for its range of equine and pet grooming products that are also beloved for human hair, Bert is delighted with the new alliance. "I love their slogan 'When performance counts', as I have always been able to count on Cowboy Magic products," she says.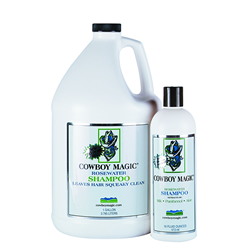 "You get a consistent result each time, no matter what the product type, and they really finish and compliment your horse's look.
The range is ideal for anyone competing, or who just wants their horse to look spic and span," Bert concludes.
Product lines from the range include the Super Bodyshine, Rosewater and stain removing grooming products.
(Photo by Beth Barkway).
Recent articles