Mane 'N Tail sponsors the prestigious 'New York Empire' team, for the 2019 Longines GCL season
April 4th, 2019
In exciting news, leading equestrian grooming range, Mane 'N Tail, is sponsoring the prestigious 'New York Empire' team, for the 2019 Longines Global Champions League season.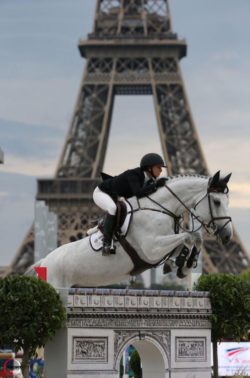 Headed up by team anchor Georgina Bloomberg (USA), the black, burgundy and white squad brings together Olympic Gold Medallist Scott Brash (GBR), Hans-Dieter Dreher (GER), Daniel Bluman (ISR), Denis Lynch (IRL), and Spencer Smith (USA).
Fast paced, forward thinking, and always on the pulse, New York Empire is a power-packed squad, ready to take over!
They currently lie in third place, in the league.
In the event, top riders from different countries unite to compete on the same team, ensuring electrifying competitions over a championship season.
The ground-breaking concept delivers fascinating tactical battles and fierce rivalries, in 17 stunning venues around the globe, culminating in the ultimate showdown at the GC Playoffs in Prague in December.​​
The range from Mane 'N Tail boasts micro-enriched protein based formulas that perform incredibly well, providing a 'down to the skin clean', without being harsh or stripping the necessary oils found naturally in the horse's coat, mane, tail and skin.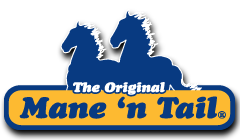 These non-drying, moisturising, beauty-enhancing cleansing and conditioning products continue do the job and keep horses looking and feeling their very best – if it is good enough for New York Empire, it's good enough for us!
Check out the new Ultimate Gloss Conditioner from the iconic brand, as well as products including the hero Detangler Spray, here at World Wide Tack.
#maneNtail #newyorkempire #247equestrian  #empirestrikes  #Mane'nTail Equine 
Recent articles