Planning for spring 2022 with horses
December 12th, 2021
Ah, horses…. Do you remember what a wet winter we had last year (2020)? It boasted heavy and frequent rainfall, flooding, and many fed-up horse owners (who admittedly needed a good supply of wellies, fencing supplies, raincoats and horse rugs!) The time when the horse owner's heavy rugs can be cleaned and packed away is certainly time to celebrate…
Let's look at the impending weather. The likelihood of snow across the UK in spring 2022 is slim, and the latter part of winter in early 2022 is set to welcome the usual wet and windy spells, but should boast a mainly dry period (based on averages for the time of year), with very cold temperatures.
(Sunny, frosty mornings present a hidden danger for laminitic equines. When it's too cold for the grass to grow overnight, water soluble carbohydrate (WSC) levels remain high. When the sun comes out, this is coupled with photosynthesis and further sugar production, resulting in high levels of WSC.)
In order for grass to grow, the soil temperature needs to be consistently above 5°C, so the spring grass shouldn't be popping up too early, if the chilly end to winter arrives as predicted.
Naturally, when the spring conditions arrive, there will be hot-headed behaviour from some equines (and many humans, excited about seeing the sun!).
Our recent blog about our Controller Headcollar Attachment (shown below), will be especially useful if customers have exuberant horses that need some extra control when the spring sillies arrive.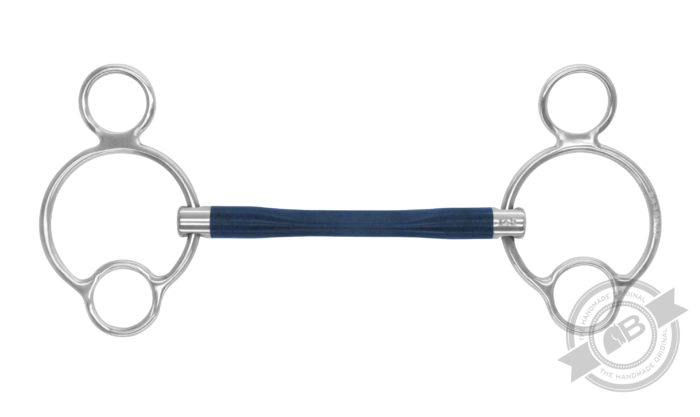 Competition wise, competitors will soon be thinking about the new season in their discipline, so now's a great time to research the latest training products. The Bomber Bits range is quite exemplary, with bits that address common mouth-sensitivity and training problems.
The hunting season continues until March, so do check out our recent hunting blog, and remember our Stephens range of tack, which comes in component parts – a spare curb strap in the lorry is always a good idea!
Looking ahead to polo training, we carry a very extensive polo range, from saddlery and tack to bandages and electrolytes – do check out our range and don't hesitate to contact us with enquiries as our MD Stephen is firmly ensconced in the international polo scene.
Grooming wise, we have an array of items from leading brands like Cowboy Magic and Mane 'n Tail – the rages we carry include some of the industry's leading and most popular products, chosen by amateur and elite equestrians alike for their effectiveness.
Do browse the website to see what new items have been added that will suit your needs in spring 2022!
Recent articles