Have a holly, jolly Christmas; Xmas gifts from World Wide Tack
November 17th, 2017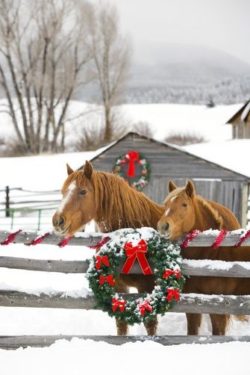 Have a holly, jolly Christmas; embracing this yuletide.
Perhaps we'll see some festive snow, and slip and sledge and slide!
This holly, jolly Christmas, our Stephens range you'll adore.
WorldWide Tack has everything, top leatherware, galore.
This holly, jolly Christmas, there's Gel-Eze pads, of course.
Plus Bombers Bits, and polo gear, loads for your lovely horse!
Oh ho the mistletoe, So fragile, we know this.
With a cowboy magic hamper, you're sure to get that kiss!
Have a holly jolly Christmas with a bulging santa sack.
Remember all your horsey gear, is sold at WorldWide Tack.
Recent articles